Multi-Agency Mind Mapping: from Boys to Men
Date & Time:
Friday 10 December 2021
(10:00 - 11:30)
Notify me of future occurrences of this event
Venue:
- ONLINE - Teams/Zoom,
Detail: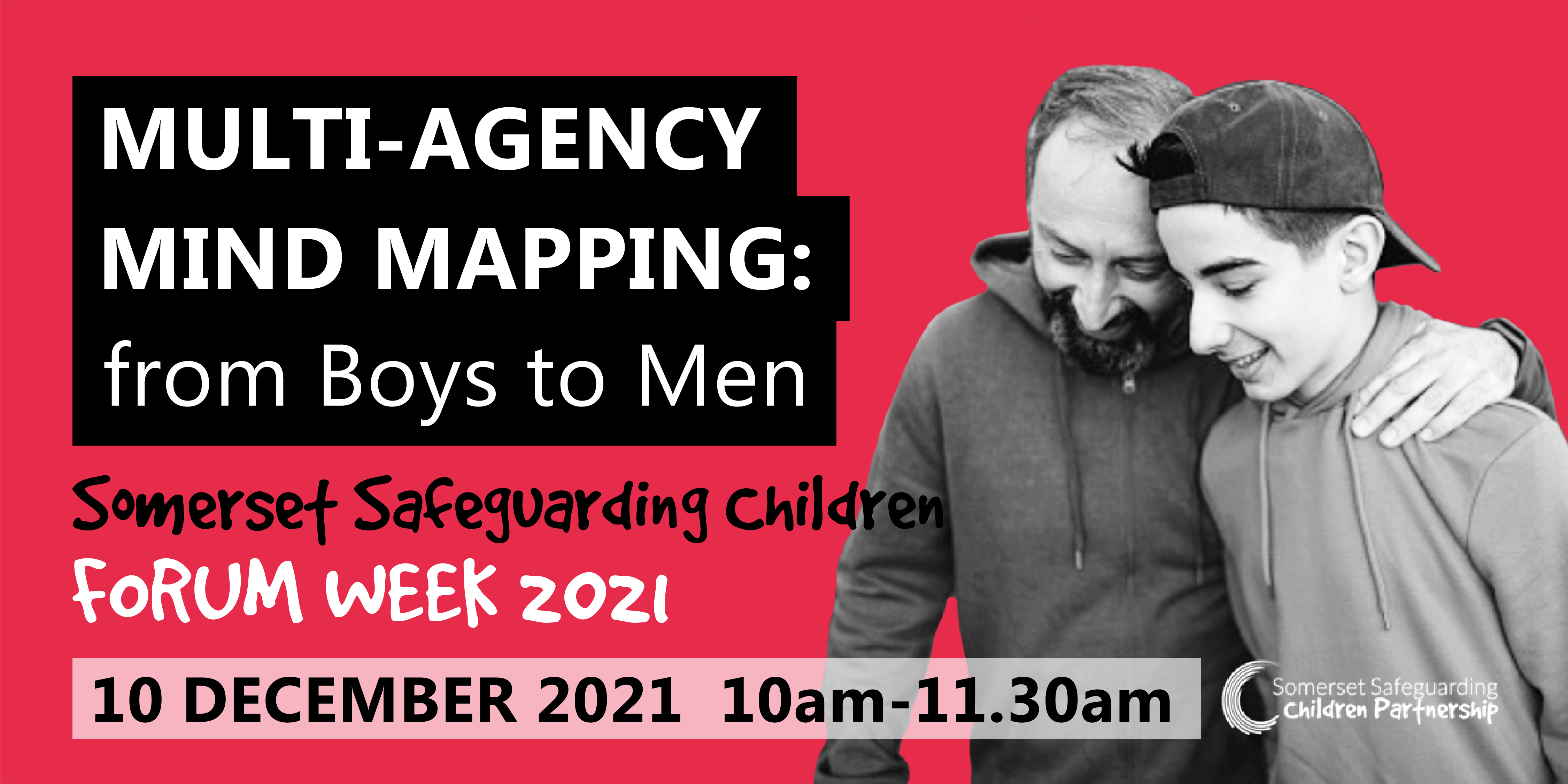 Cost : Free
Following the 'Everyone's Invited' campaign to highlight sexual harassment in schools, this session will explore how we are working within schools to promote healthy, respectful relationships. We will hear from the Education Safeguarding Service about how they are supporting Somerset's educational establishments to work with boys and young men.
We will also hear from colleagues within the Safer Somerset Partnership/Violence Reduction Unit about their work with sports mentors, how they are working with youth voice workshops to make our streets safer for women, and their work in schools around healthy relationships.
We will finish with a round-table discussion about what more we can do as a children's safeguarding partnership to support boys at an earlier age to become positive male role models, and what we can learn from national research. Everyone's invited!
Booking:
More Information & Booking

- 13479
Further Information:
Type:
Virtual
Enquiries:
SSCPTraining@somerset.gov.uk
Trainer:
TBC
Venue Details:
- ONLINE - Teams/Zoom,