Safeguarding Unborn Babies: Multiagency Pre-Birth Planning
Date & Time:
Wednesday 25 May 2022
(10:00 - 11:30)
Notify me of future occurrences of this event
Venue:
- ONLINE - Teams/Zoom,
Detail: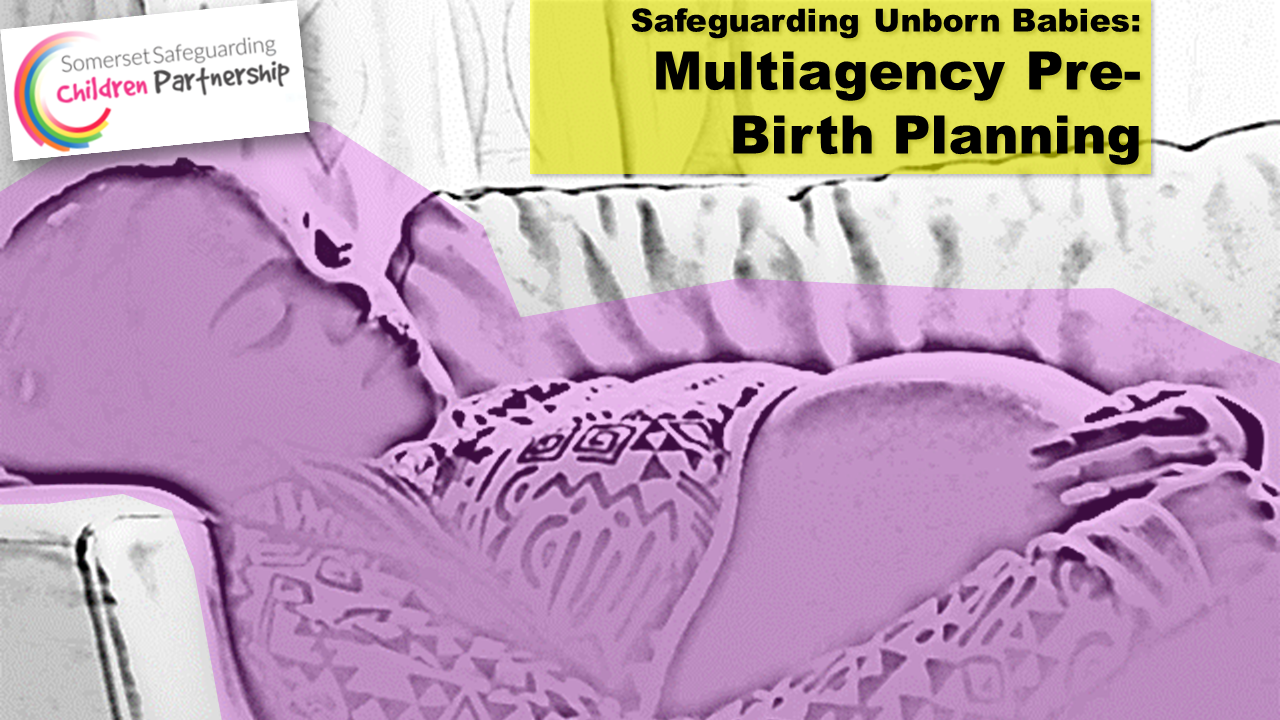 Join staff from across the Partnership for this free workshop to think about how different services can work together with families to safeguard and support unborn babies.
A key theme running throughout the workshop is how to use the pre-birth period purposefully to understand wider family context including strengths and vulnerabilities within the family network.
This will be a practical session giving guidance about how to access and use different specialist pre-birth tools in practice.
The training is delivered by practitioners from Children's Services, Midwifery and Public Health Nursing.
Places Available:
1
Further Information:
Type:
Webinar
Enquiries:
SSCPTraining@somerset.gov.uk
Venue Details:
- ONLINE - Teams/Zoom,