Promoting Positive Male Role Models in Family Life
Date & Time:
Thursday 9 December 2021
(10:00 - 11:30)
Notify me of future occurrences of this event
Venue:
- ONLINE - Teams/Zoom,
Detail: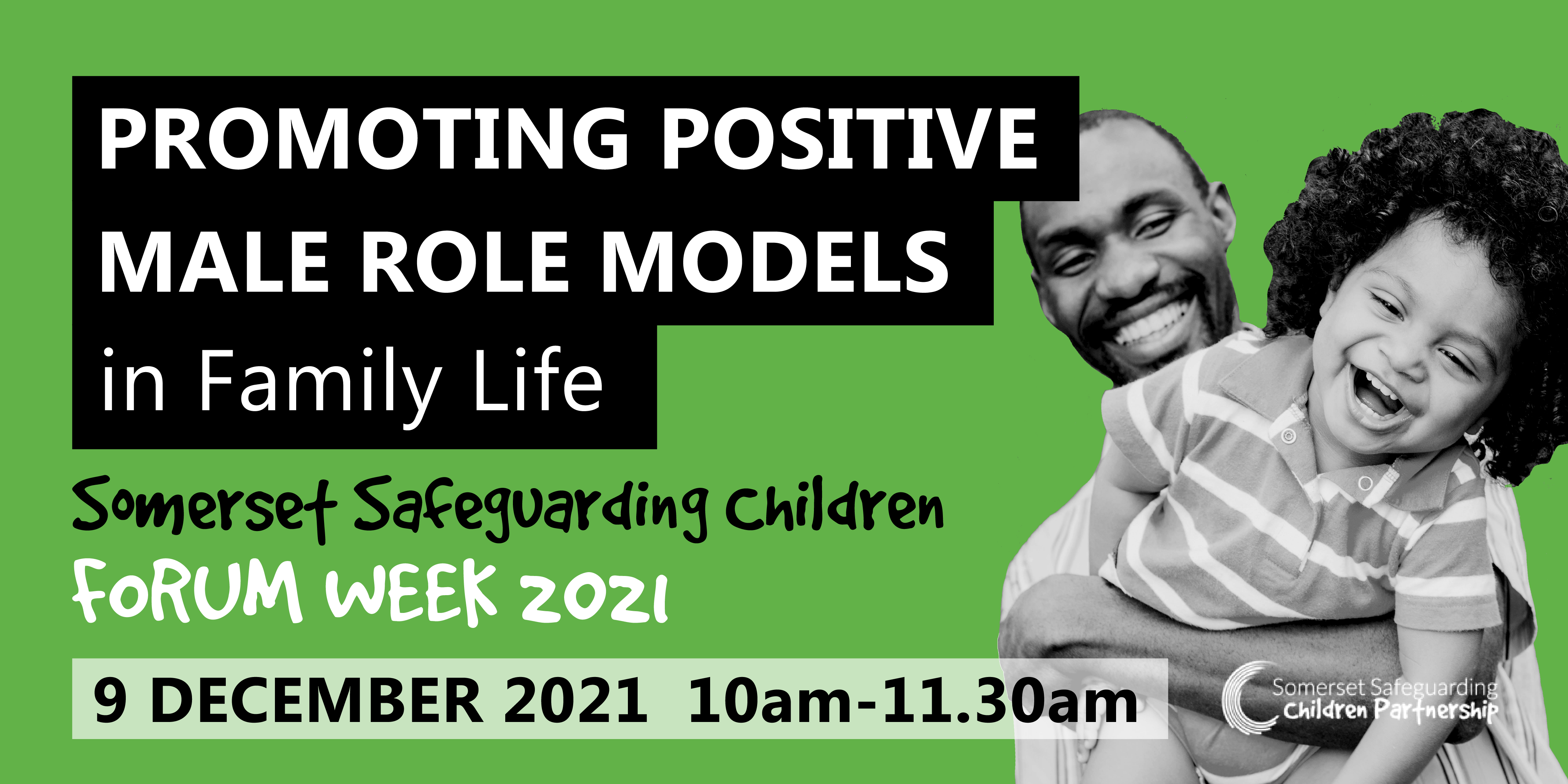 Cost: Free
Hear from Somerset young people about what makes a positive male role model.
This session will consider the qualities required to be a good male role model. We will follow with some practical updates on how maternity services can engage better with fathers and male carers, as well as hearing how we can make use of the DadPad to affirm the role that men play in family life.
Booking:
More Information & Booking

- 13478
Further Information:
Type:
Virtual
Enquiries:
SSCPTraining@somerset.gov.uk
Trainer:
TBC
Venue Details:
- ONLINE - Teams/Zoom,