Raising Awareness of Child Exploitation
Date & Time:
Wednesday 23 November 2022
(09:00 - 11:00)
Notify me of future occurrences of this event
Venue:
- ONLINE - Teams/Zoom,
Detail: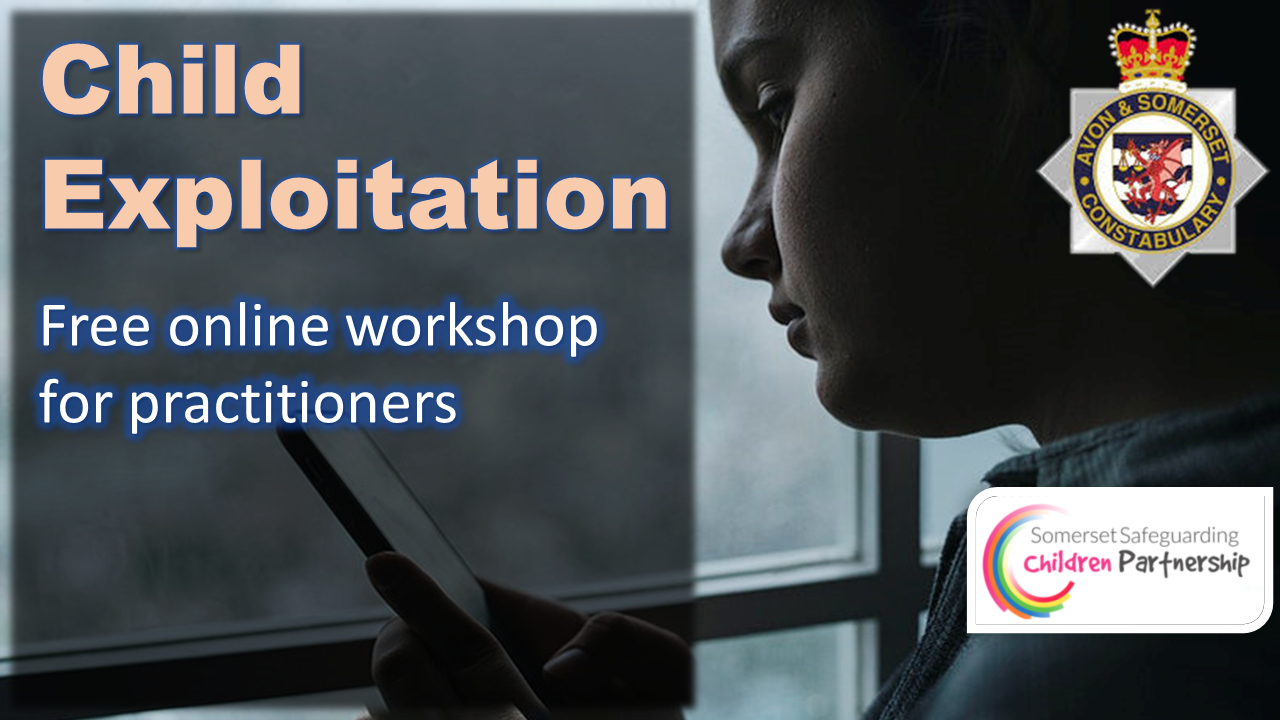 Cost: Free course
A half-day course for practitioners working with children and young people in Somerset to raise awareness of child exploitation.
Applicants do not have to attend other SSCP courses to apply.
Aims
To understand the experiences and practice issues that relate to children and young people who are at risk of exploitation.
Learning Outcomes
By the end of this course participants will:
be able to define and understand child exploitation
be able to identify risk indicators that a child is being/or is at risk of being exploited
have considered which vulnerabilities contribute to a child being at risk of exploitation
be aware of the different models of child exploitation
recognise the links between going missing and exploitation
understand young people's behaviors in the context of perpetrators' abuse
know what safeguarding steps to take if they suspect a child is being exploited
raised awareness of County Lines and the risks posed to children and young people
This course is facilitated by Androulla (Andri) Nicolaou
Prevention Officer and Coordinator, Topaz Child Exploitation Team (Child Sexual & Criminal Exploitation), Avon and Somerset Constabulary
Places Available:
18
Further Information:
Type:
Child Exploitation
Enquiries:
SSCPTraining@somerset.gov.uk
Trainer:
Androulla Nicolaou - Avon and Somerset Constabulary
Venue Details:
- ONLINE - Teams/Zoom,