Everything you ever wanted to know about the SSCP (but were afraid to ask!)
Date & Time:
Wednesday 8 December 2021
(10:00 - 11:30)
Notify me of future occurrences of this event
Venue:
- ONLINE - Teams/Zoom,
Detail: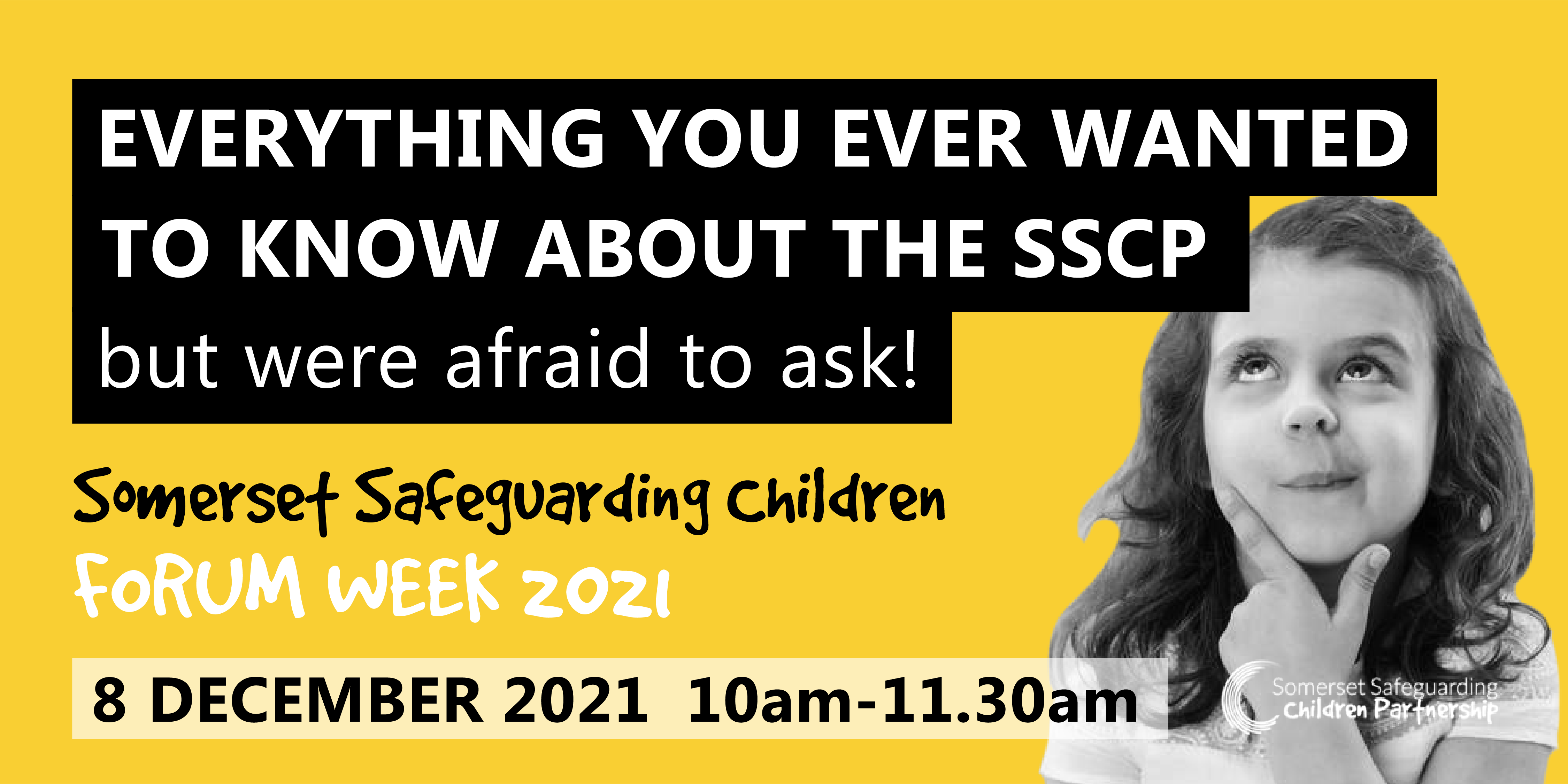 Cost : Free
This session will give you an insight into the work of the Somerset Safeguarding Children Partnership. Come along to learn about how significant incidents are reported, how rapid reviews work, what leads to the commissioning of a local Child Safeguarding Practice Reviews, as well as other SSCP activity.
There will be the opportunity to ask questions and understand how the Somerset safeguarding system works in partnership for our children.
Booking:
More Information & Booking

- 13477
Further Information:
Type:
Virtual
Enquiries:
SSCPTraining@somerset.gov.uk
Trainer:
Caroline Dowson
Venue Details:
- ONLINE - Teams/Zoom,